Our infant program starts at just six weeks of age to 12 months old. We believe that, especially in the early year's phase, there should be a strong emphasis on learning through play. Children should be children, therefore our infant program focuses strongly on the play, health, and overall well-being of your child.
Our specifically designed space for infants is meant to create a warm and secure environment for your child, serving as an extension of their home environment — a home away from home. We work collaboratively with parents to ensure that your child's daily schedule remains consistent. This includes nap times, playtimes, and feeding times, to ensure there are as few adjustment problems as possible.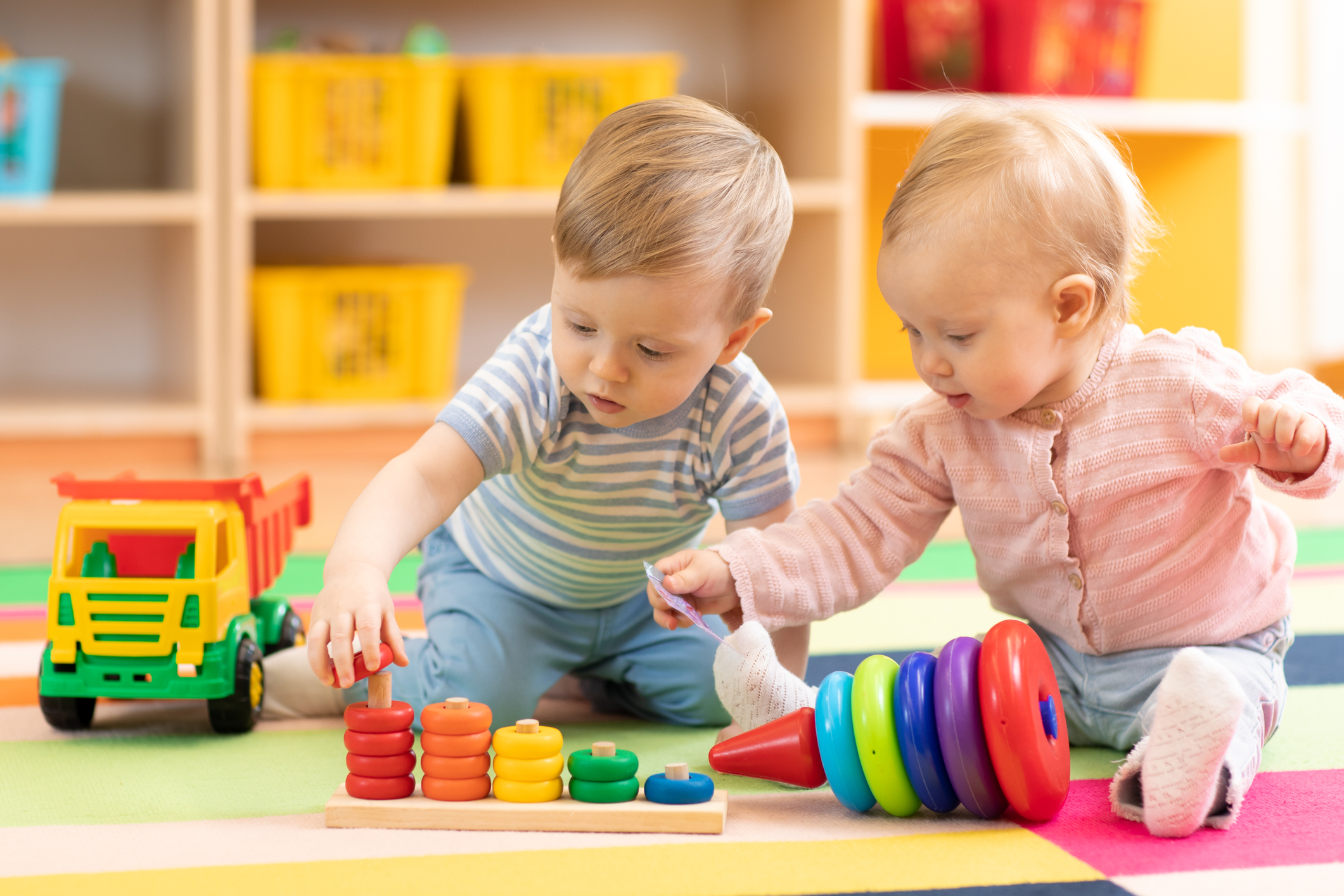 Our space is meant to cultivate a loving and nurturing atmosphere, perfect to help infants develop a sense of trust and autonomy. We encourage curiosity and help your child become motivated to learn, all as they grow into an independent person. All activities are planned around the holistic wellbeing of your child, supporting their overall development and learning journey.
We have one teacher for every three children, so you can rest assured your infant is getting full, personalized care. We believe that kids should be kids and we want to empower them to explore their natural creativity!